Tom Wehrle is a seasoned artist, sharing his heart and life through song for over 15 years. The summer of 2015 marks the release of his 6th and 7th studio recordings, being released as a double album.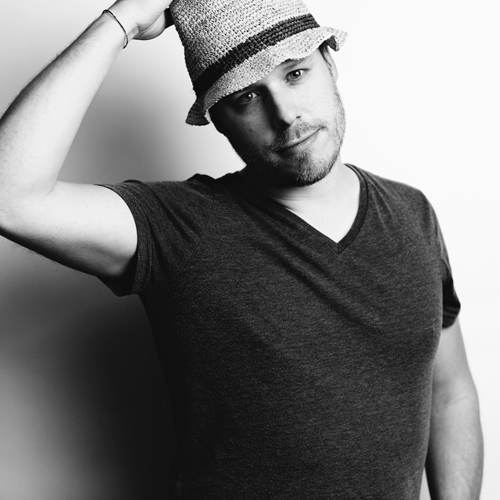 The first album, "Chasing Love" puts music to the universal search to find a true home through the love of another person.

Love has been a core value instilled in Wehrle's life from the start. The first song, "I'll Love You All My Days", is an upbeat, catchy song inspired by his own parents' marriage of over 45 years.

Wehrle's love songs also touch on the connection between one's faith to their love and commitment.

Chasing Love and Sidewalk Dreams features more acoustic/folk driven songs like "I'll Love You All My Days" and "I Can't Fall In Love With You" with mandolin by Logan Miller. Along with banjo on "All I Ever Need is You" and the tinder acoustic guitar driven "You're Always By My Side" played by the accomplished Dan Smith.

The second album, "Sidewalk Dreams", follows a boy on his journey through the endless possibilities of youth. 3 of the 10 songs on the album are instrumental, acting as a soundtrack to the boy's dreams. As the album progresses, several songs tackle the struggle of dreaming big in the real world.

"Waiting on a Train" gives melody to the feelings of loneliness that come as constant companions on the search for "the one".

"From My Heart" brings back hope through feelings of despair. It's written as an encouragement to anyone feeling lost, wherever they are on their journey of life with an epic guitar ending that can only bring you hope and assurance everything will be ok. The double album of "Chasing Love" and "Sidewalk Dreams" is a small treasure anyone would be fortunate to find along their way. Through music, Wehrle hopes to provide love and encouragement wherever needed.

About Tom:
Tom Wehrle is no foreigner to the music industry. He started his music career by marketing himself to American colleges and playing gigs across the country. He continues to challenge himself creatively with each album.

When he's not working on music, Tom has an accomplished career in the world of video production. This has allowed him to travel around the country/world and has paid dividends, but Tom needs more than money...he needs fame. Just kidding, he's a guy who would rather follow his heart through writing music than work in a corporate environment.